Source: The News-Enterprise
January 3, 2021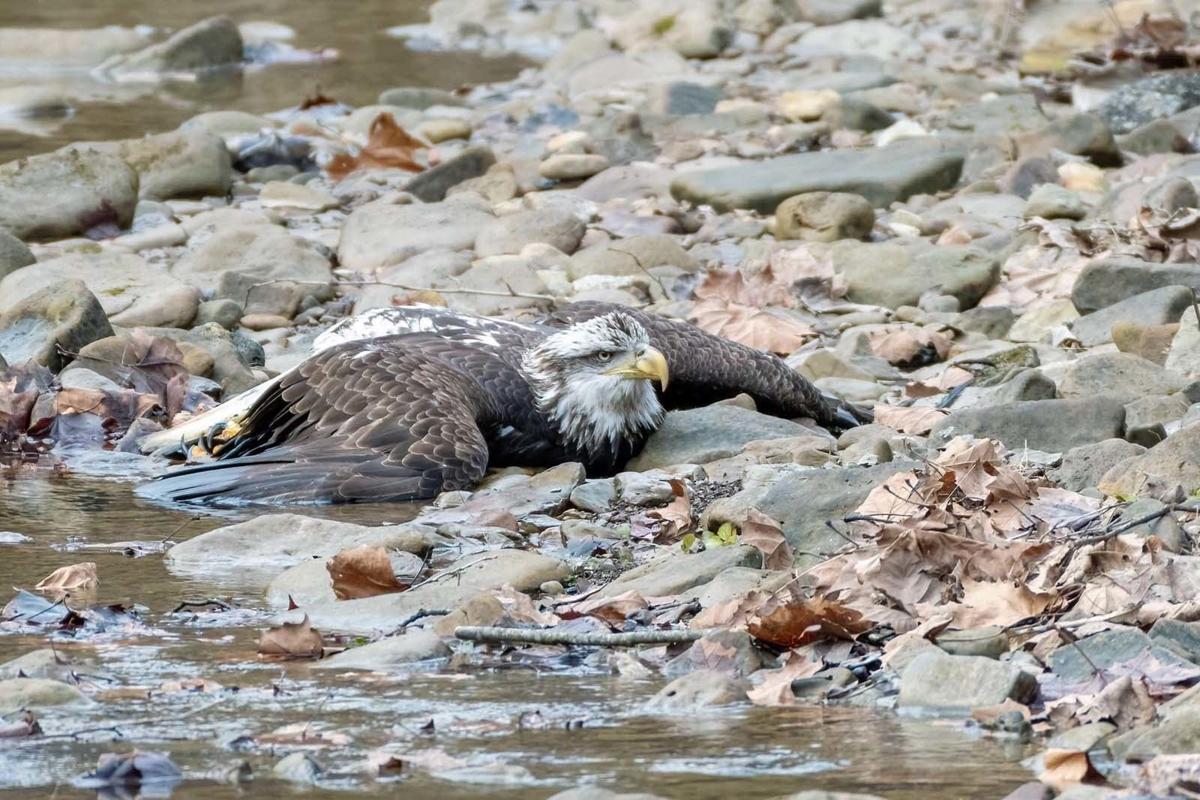 An eagle-eyed visitor helped recuse an injured bald eagle Wednesday at Bernheim Arboretum and Research Forest.
Eric Nally of Louisville was taking part in the Christmas Bird Count at Bernheim and was hiking a trail when he came across an injured eagle in a creek bed.
At first, he thought it was dead. When he looked more closely to see if he could find out how it had died he noticed it was breathing and the head was moving.
After stepping back so he wouldn't cause more stress on the eagle, he tried to reach out to others to see how to get the eagle rescued.
He called volunteer naturalist Bill Napper who contacted others at Bernheim to work with the rescue.
Napper contacted Raptor Rehabilitation of Kentucky to come pick up the eagle.
In a post of Facebook, Nally praised the volunteers and staff at Bernheim for acting quickly to rescue the eagle and said the bird had some "fight left in it" during the rescue, so he hoped for a full recovery.
Raptor Rehabilitation of Kentucky is treating the female eagle for internal abdominal trauma and a high level of lead poisoning. Lead poisoning is commonly seen in bald eagles because they scavenge on carrion and gut piles left by hunters and eat fish that have sinkers in them. It can cause neurological damage possibly resulting in seizures, blindness, emaciation, weakness, limb paralysis and death.
A post on the rehabs page on Facebook said the prognosis is guarded at this time.
Bernheim officials said because of the actions of volunteers and staff, it didn't lay in the creek and continue to suffer.