Source: Louisville Family Fun
September 3, 2018
These are the top ten picks of things to do this fall for FREE.
This means that there is no admission cost for the festival or event, but there might be a small parking fee or activities within the event that have a ticketed cost and also does not include things like paying for food or drinks, etc. Have fun this fall y'all!
1.  
Colorfest at Bernheim Forest
This event is a wonderful immersion into the fall season and admission to the event is free; there is a $10 per car environmental fee for non-members. There will be a pumpkin launch, hayrides, and a haymaze plus lots of other activities. It's Saturday, October 20 and Sunday, October 21 from 10am-5pm each day.
2. Go to Blackacre State Nature Preserve – There are tons of photo opps with breathtaking backdrops for your fall favorite photo times with your family. Just walking along the grounds, seeing the animals up close, and even going to the feedings on Saturday mornings is fun in the cool crisp air of autumn. There's no better time to take a hike than in the fall in Louisville and Blackacre has some great trails with beautiful views of tree lines and waterfalls. It's a must this time of year. They also host special events and farm animal feedings.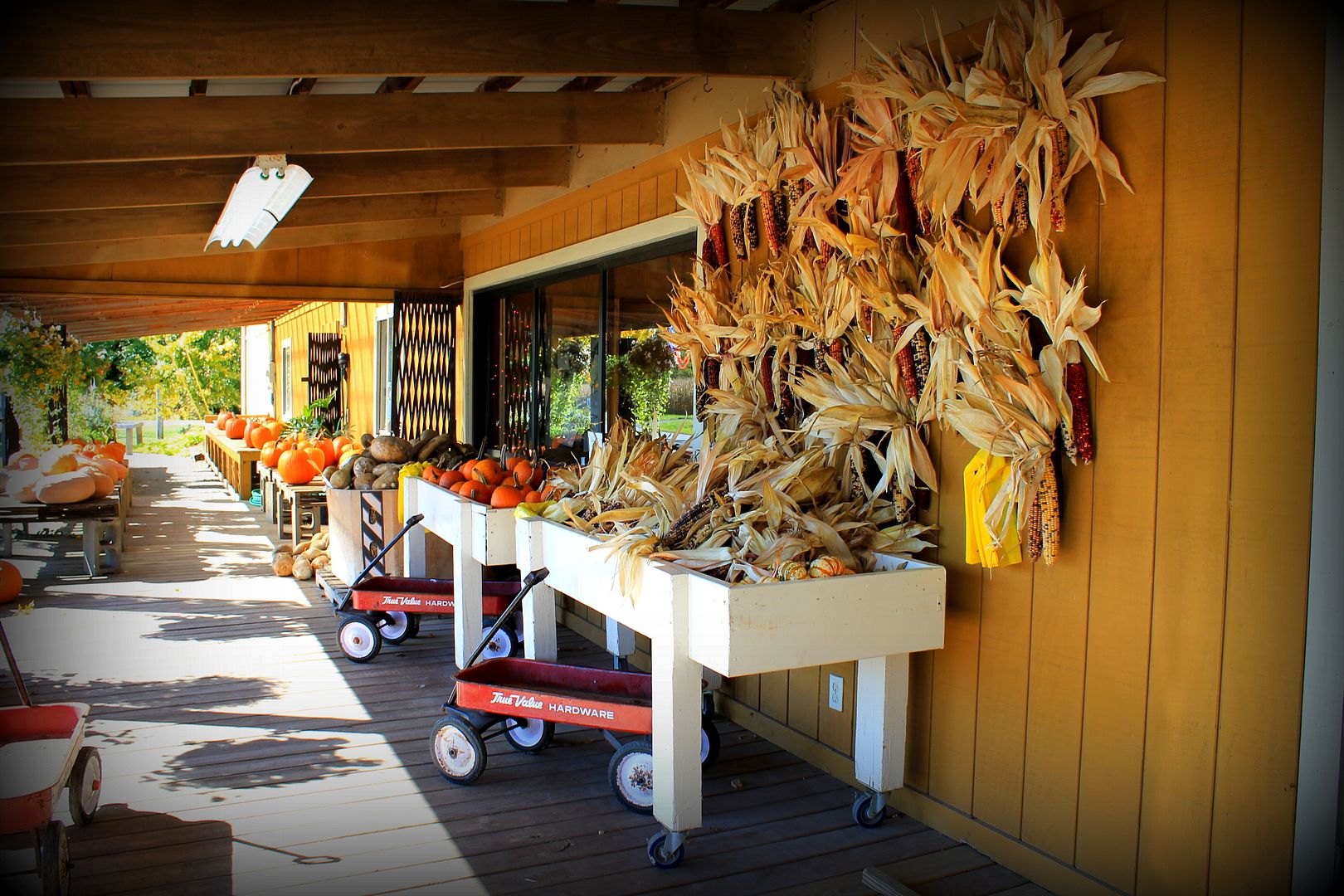 3. Roadside Farm Markets
 – One of our  favorite things to do in the fall is hitting up the local roadside markets for special autumnal season goodies. Check out this list of certified roadside markets in 
Jefferson County
 and 
Oldham County
. You can go pumpkin picking, but not always at the hugely crowded pumpkin patches all over the area. My favorite roadside market near our home in Jeffersontown is 
Tower View Farm and Nursery
. They have tons of pumpkins, gourds, apples, mums, hay barrels, and more for your fall decorating needs. They have wagons set up for the kids to pull around the property while you pick out some neat pumpkins. They also usually offer quick hayrides back to the back of their property where you can "pick" a pumpkin from their backyard. It's fabulous!
4. St. James Court Art Fair
 – October 5,6,7 – No top 10 fall list is complete without including St. James Court Art Fair. It's a must-do and is always a great chance to take in the historic sites and walkways through Old Louisville. Stop by Dizzy Whiz when you're done for a great dive experience!
5. The Parklands of Floyds Fork Turkey Run Park
 – The Parklands already has a great parks system with Beckley Creek Park and Pope Lick Park, but don't miss the yellow silo at Turkey Run (the view from up high will be gorgeous) and the wonderful playground at Broad Run. Another oasis of nature trails and walking paths, this park will be a sure thing to see this autumn.
6. NuLu Fest
 – This festival in the NuLu neighborhood along East Market Street has grown a lot too over the past couple of years. It's a huge block party with lots of food, vendors, live music, fun and more. There is a children's area! It's September 29 from 11am-11pm (children's area closes at 6pm)
7.
Falls of the Ohio
 -Fall is the best time to explore the Falls of the Ohio because the views across the river and the colors in the trees are so pretty. Yes, it's $2 to park but you can explore the fossil beds for free. Go in the interpretive center and ask for a fossil map. If you want to get down on the fossil beds, call ahead and check the water level of the Ohio. If the river is high, they will be covered. They also host many special events and do have an optional indoor interpretive center that has been recently updated(fee for admission).
8. 
Gaslight Festival
 – There is so much to love about this multi-day event in Jtown. Balloon glow, parade, street festival and more. If there weather is just right, you can't beat it. This year, it's September 14-16.
9. Madison, Indiana
 – Take a day trip to Madison, IN. Take the scenic drive along U.S. 42 through Oldham, Henry and Trimble counties. Stop in Bedford, KY and explore the roadside market, 
Bray Orchards
, as well. The 
Madison Chautauqua festival
 is September 29-30. There are other events like the Fourth Friday downtown monthly event or outdoor movies. See the events 
here
. They also have You can spend a little bit of money and pay the entry fee ($9 for out-of-state license plates) for 
Clifty Falls State Park
 and explore this gem; it's beautiful in the fall!
10. Take a hike! Seriously, there are so many wonderful places to hike and walk among nature trails around the city and outlying areas. These places come to mind immediately: Bernheim Forest, Jefferson Memorial Forest, The Parklands, Louisville Loop, Falls of the Ohio and the Ohio River Greenway, Big 4 Bridge, and Creasey Mahan Nature Preserve. Did you know if you venture over to southern Indiana you can find the Legendary Shoe Tree? Take this list from Roadside America and venture into something you've never found before in Kentucky! I think you must go explore and discover it and more!