Source: WDRB
December 31, 2020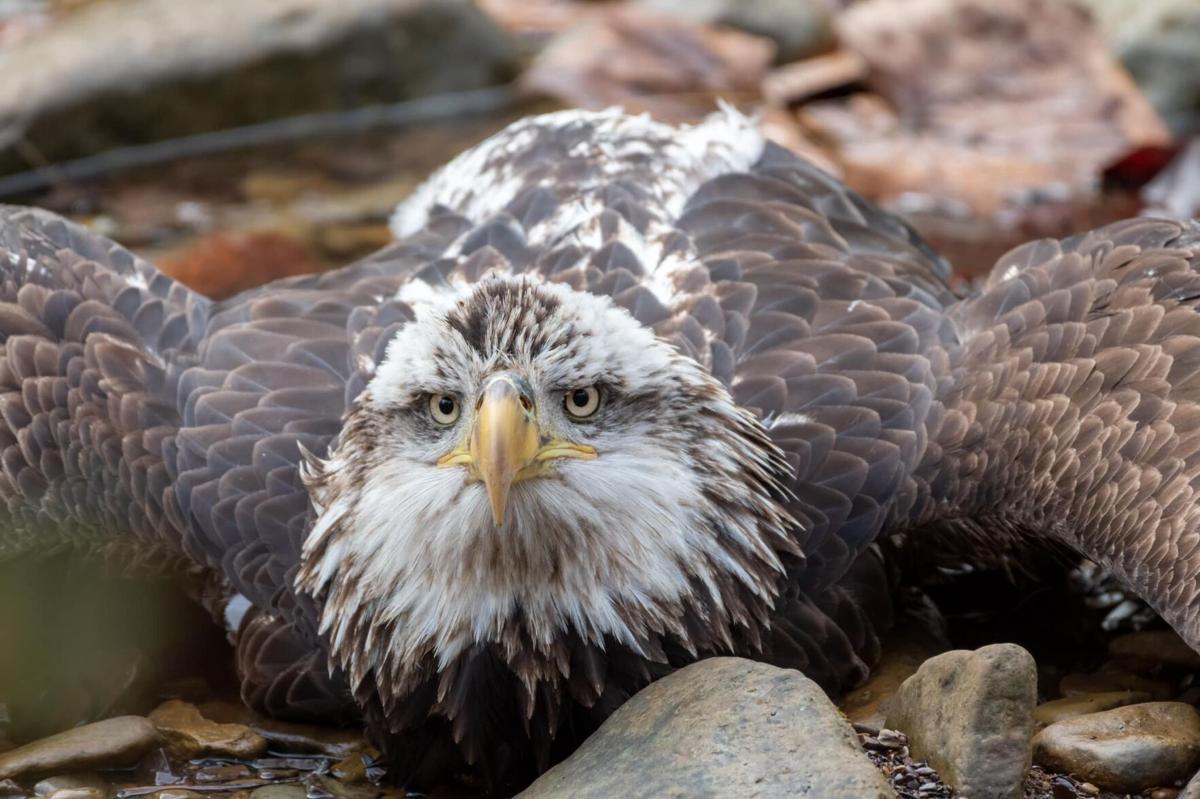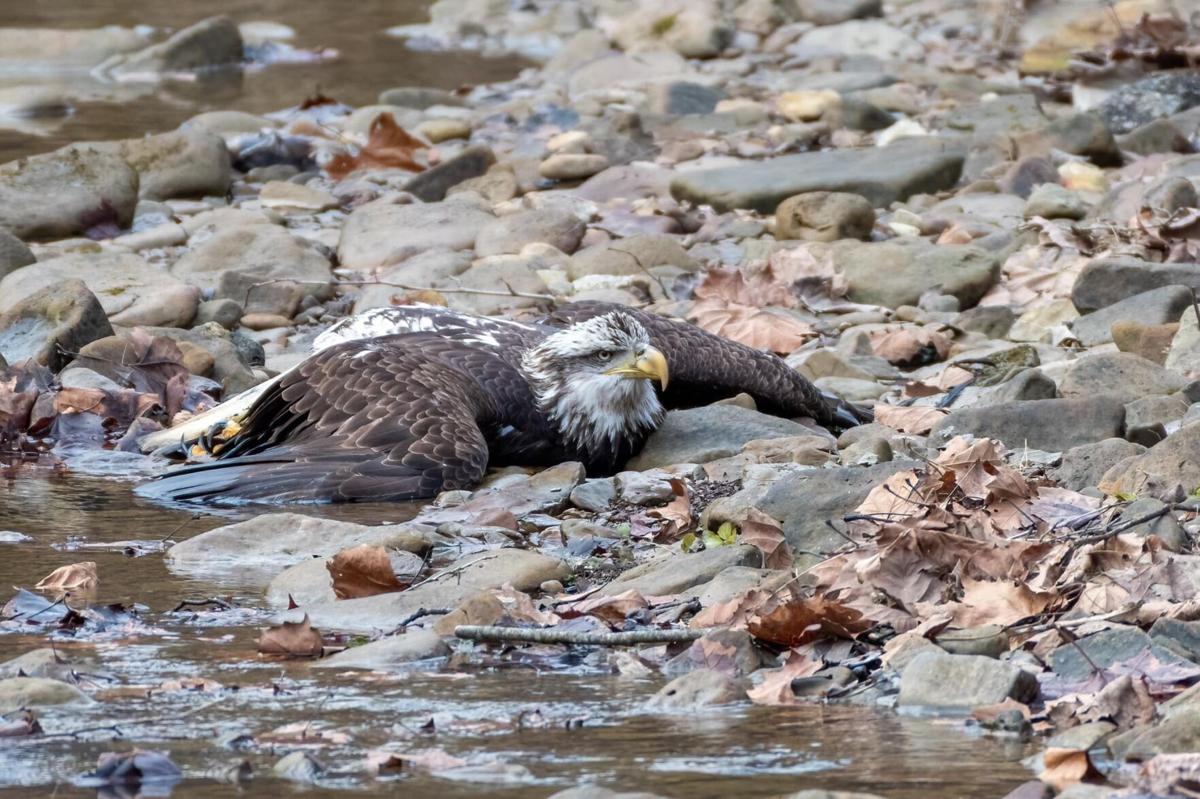 LOUISVILLE, Ky. (WDRB) — An astute volunteer with sharp eyes came to the rescue of an injured bald eagle at Bernheim Arboretum and Research Forest this week.
Eric Nally was taking part in the annual Christmas Bird Count on Wednesday at Bernheim Forest when he came across the injured bald eagle in a creek bed, according to a post on Nally's Facebook page.
"I originally thought it was dead and was in the process of determining who to report it to," he said in the Facebook post. "I went down into the creek bed to examine the eagle to try and determine if there was an obvious trauma that would have caused its death when I realized it was in fact breathing and its head would move."
Unwilling to risk causing undue stress by approaching the eagle but concerned about rain causing the creek waters to rise, Nally said he contacted other volunteers and naturalists who were able to help.
Ultimately, he said representatives of an organization called Raptor Rehabilitation of Kentucky Inc. came to pick up the eagle. According to a post on the organization's Facebook page, the eagle "had sustained severe internal trauma as well as lead poisoning."
"Her prognosis is guarded at this time. Lead poisoning is commonly seen in Bald Eagles which are known to scavenge on carrion and gut piles left by hunters, and eat fish that contain lead due to lead sinkers left in waterways," Raptor Rehabilitation of Kentucky Inc. said in the Facebook post. "This type of poisoning causes neurological damage that can lead to seizures, blindness, emaciation, weakness, limb paralysis, and death if left untreated."
Nally said, "Hopefully, this eagle will pull through and recover. It definitely had some fight left in it when the rescue efforts were underway."
Nally also expressed his appreciation for his fellow volunteers and nature lovers.
"I know a lot of people don't completely realize the impact a place like Bernheim makes in the area but it's not just the park," he wrote. "It's the people. They have top notch employees and volunteers alike that want nothing best for everyone in nature. In fact, THEY are some of the best in nature."
Bernheim Forest shared Nally's post, adding "Wow! What a day. Thank you for being such a caring visitor and nature-lover. So glad we had staff available to help out."