Source: The News-Enterprise
By Trey Crumbie
May 30, 2019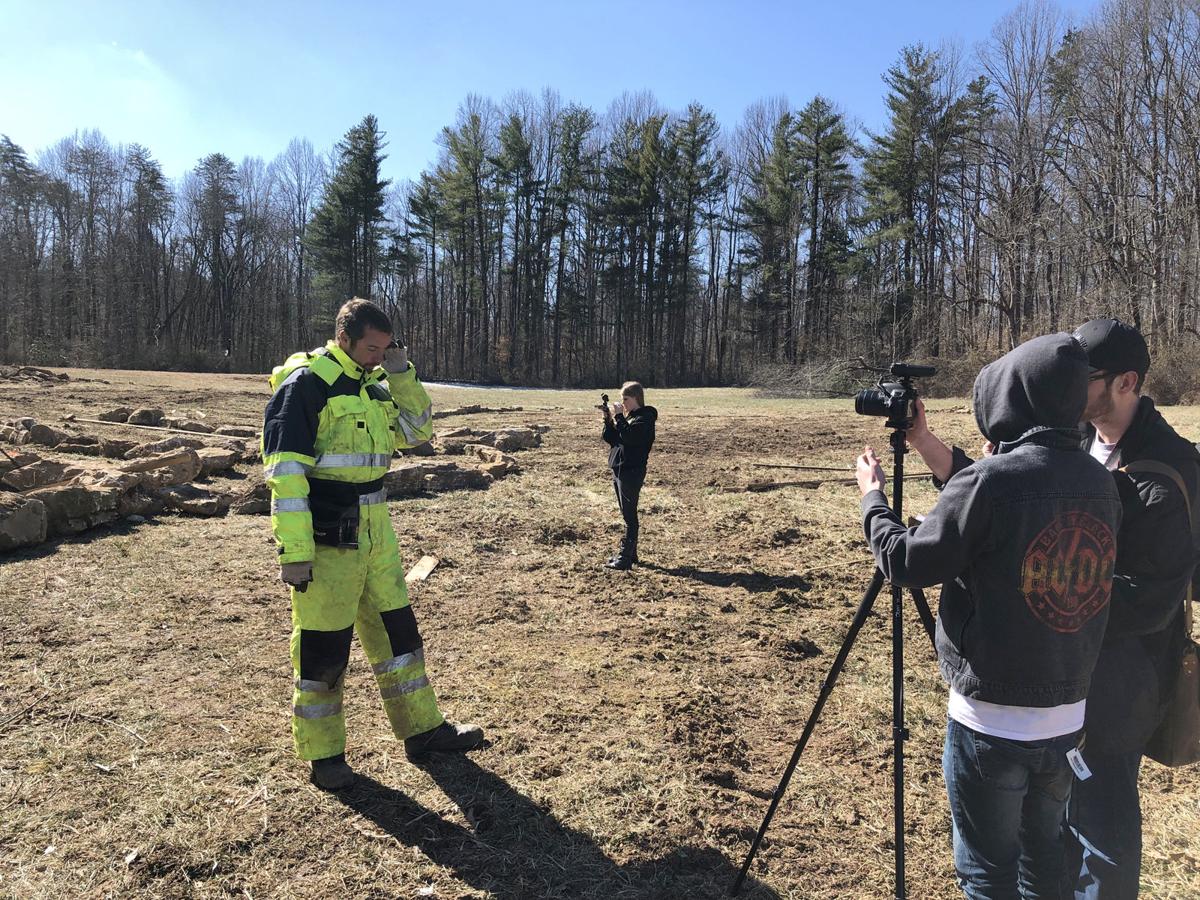 This past winter three seniors from Hardin County Schools' Early College and Career Center endured freezing temperatures in March to create a short news clip about the Forest Giants at Bernheim Arboretum and Research Forest for the Public Broadcasting Service.
The Forest Giants, which were finished in March, were created by a team led by Danish artist Thomas Dambo, who constructed the giants from recycled wood. There are three found throughout Bernheim and were created in celebration of Bernheim's 90th anniversary. The trio of wooden giants are expected to be at the forest for at least the next three years.
The students, Adam Thomas, Jordyn Shive and Westin King, are enrolled in a media arts class taught by Mary Dunn and were contacted by PBS to create the news segment for the station's Student Reporting Labs initiative. Their segment, which featured Dambo building one of the giants, recently was published on the PBS Newshour Instagram account. The video has been viewed more than 16,000 times.
Shive said she felt excited and worried upon learning PBS wanted them to create a news package for it.
As part of the segment, the students interviewed Dambo and Mark Wourms, Bernheim executive director.
The students spent several hours at the forest and captured about three hours of raw footage, which was later distilled into a two-minute and 30-second clip.
The group encountered some challenges, such as the cold temperatures interfering with the steadiness of some shots.
"It was cold to the point where we actually had a problem with B-roll (supplemental footage)," Thomas said. The students said it was about 23 degrees the day they recorded footage.
The students also had to re-record a voice-over for the news segment.
But their experience was not entirely negative, the students said.
Shive, who called the experience fun, was surprised she met Dambo.
"Seeing Thomas working was also really amazing," Shive said. "Being at EC3 and being in this pathway, (I) never knew I could meet like a famous artist or a famous person."
King complimented Dambo, calling him an "amazing interview."
"He knew what he was doing the entire time," he said.