Source: WDRB
December 3, 2020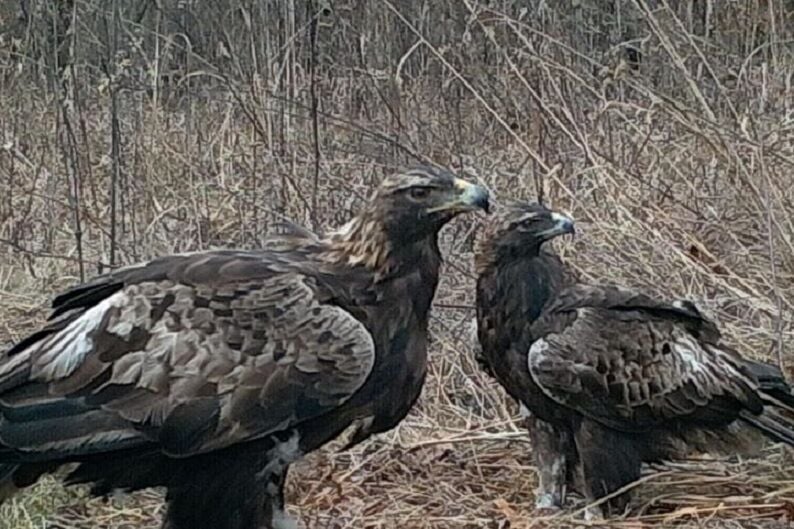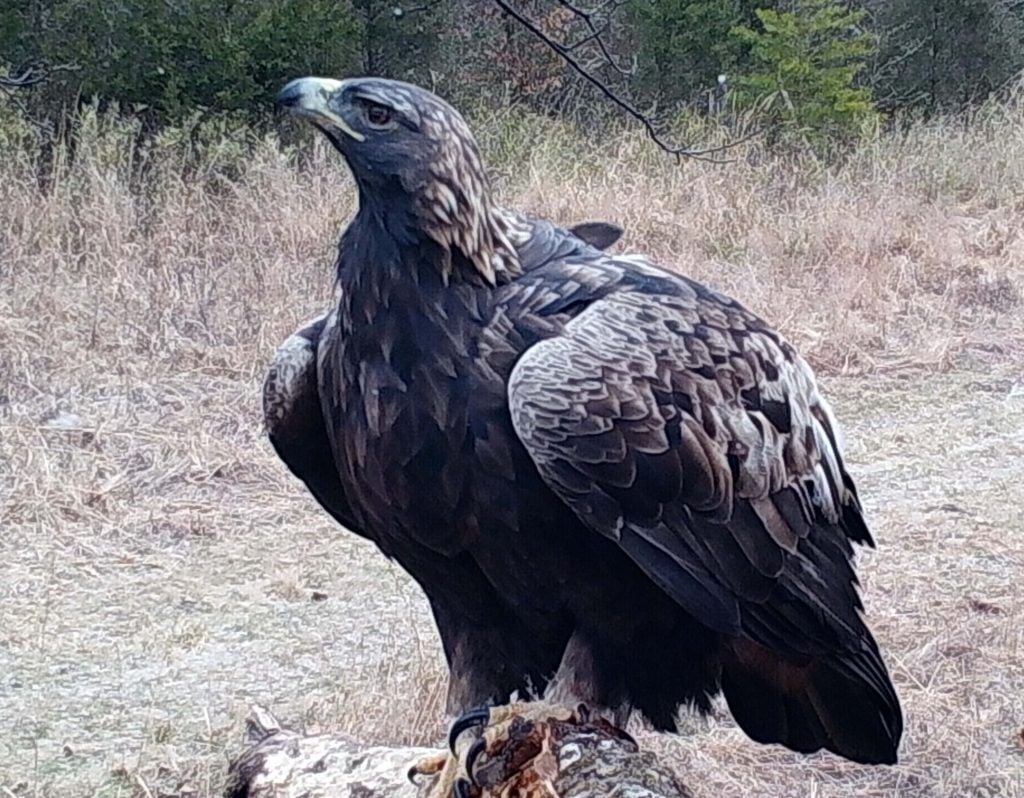 The two rare birds have returned to spend the winter in Kentucky after a summer in the cool wilderness of Manitoba, Canada, officials with the forest said in a news release. Harper and Athena took different paths, but their end destination was the same.
Harper, the male golden eagle, returned on Nov. 23. His migration was 40 days longer than Athena's. She returned on Nov. 8.
Researchers use GPS to track the golden eagles. They have been tracking Harper for six years and started tracking Athena in 2019, when they discovered the birds are a breeding pair. Last winter, tracking devices followed them roosting together, hunting and feeding together and defending territory.
The golden eagles headed north in March 2020. They left within a week of each other and chose different migratory paths, but the birds reunited in their summer territory in Manitoba.
On the return trip to Kentucky, Harper spent an extra 17 days in Wisconsin. Researchers believe he stopped to rest and refuel before flying another 400 miles. Athena took a month to for her 1,500-mile migration through the Great Lakes of Michigan and Indiana. Data from the Mackinac Straights Raptor Watch were able to spot Athena flying 54 miles per hour at a height of 2,300 feet.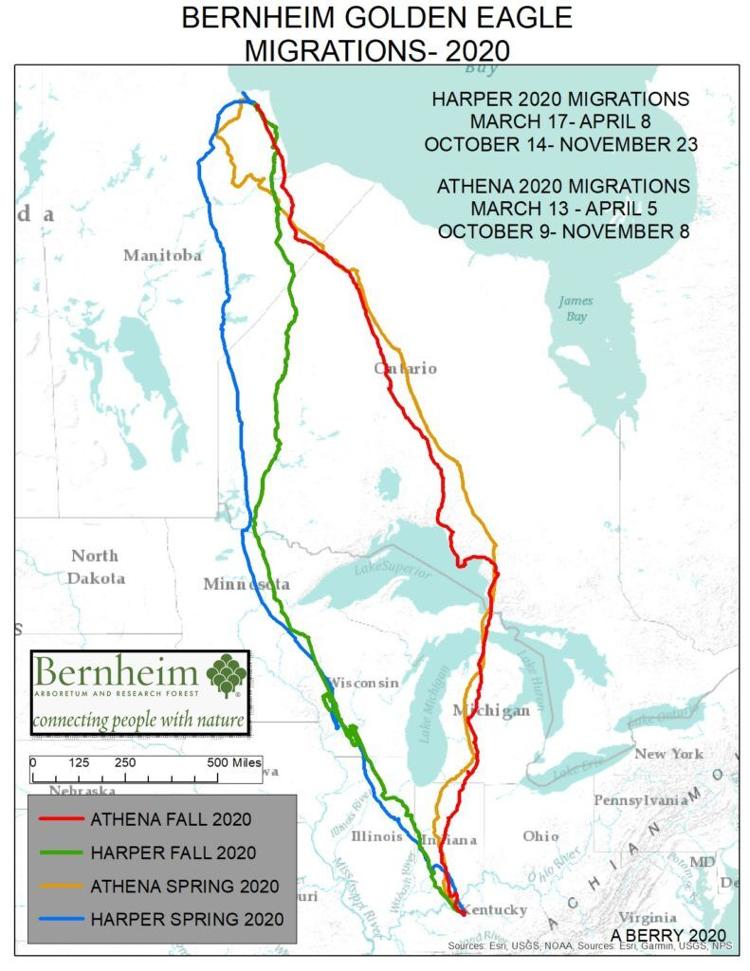 "First and foremost it underscores the importance of large protected areas for the apex predator both in summer and winter," said Bernheim's Director of Conservation, Andrew Berry, in a news release. "Without the shelter and food afforded by these rugged areas and forested expanses along their migration routes, these eagles might very well not be able to make it back and forth every year."
The birds are among about 3,000 golden eagles in the commonwealth. The public can follow the golden eagle research project at Bernheim.org.
Related stories:
Copyright 2020 WDRB Media. All Rights Reserved.