Source: WDRB
By Joel Schipper
January 24, 2021
The group, along with Play Cousins Collective, is in the early stages of launching the Rites of Passage program. In collaboration with Bernheim, the program will help teens develop confidence and skills to overcome challenges they face as young adults.
"We focus on using African heritage culture — Black culture, really — as a tool to support the development of young people," said Stacy Bailey–Ndiaye, Bridge Kids International's executive director.
A grant from the Jewish Heritage Fund for Excellence is making the program a reality. The funds will allow organizers to bring teens from a mix of ethnic backgrounds together and introduce them to parts of nature they may normally not be able to experience.
"When they leave the space, they are going back into their communities as a different person," said Kristen Williams, executive director of Play Cousins Collective. "With a different sense of authorities and responsibility to their community."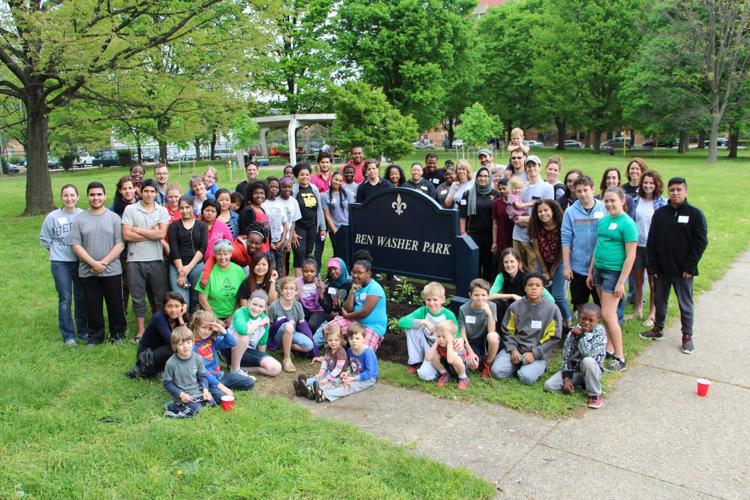 Organizers hope the program will help teens embrace their cultural backgrounds, have a sense of self-actualization and someday pass down what they learn to their own children.
"We're building a lasting relationship with people that feeds other important and healthy aspects of our community," said Claude Stephens, Bernheim's facilitator of outreach. "This is just the beginning of a long journey."
The pilot program will also focus on mental health and wellness. Organizers hope teens complete it with a greater sense of purpose.
"Part of that purpose is me connected to my cultural heritage, connected to my personal resume and connected to my community," Bailey-Ndiaye said.
The groups hope to have the Rites of Passage program up and running in the next six months to a year.