Source: WDRB
By Jessica Bard
April 4, 2019
LOUISVILLE, Ky. (WDRB) — Giant sculptures in Bernheim Forest have been attracting giant crowds during spring break, and while that's good for business, the large number of people have caused some headaches.
Danish artist Thomas Dambo created the three "Forest Giant" sculptures using recycled and re-purposed materials as part of the celebration of Bernheim Forest's 90th anniversary.
They're the most popular attraction in the park's history. During the week of April 1, there were long lines of people waiting to take a picture near the family of giant trolls.
Children, parents, grandparents and even great-grandparents have been flocking to the park since the statues were unveiled in late March, but especially during spring break.
Bernheim Forest Family of Giants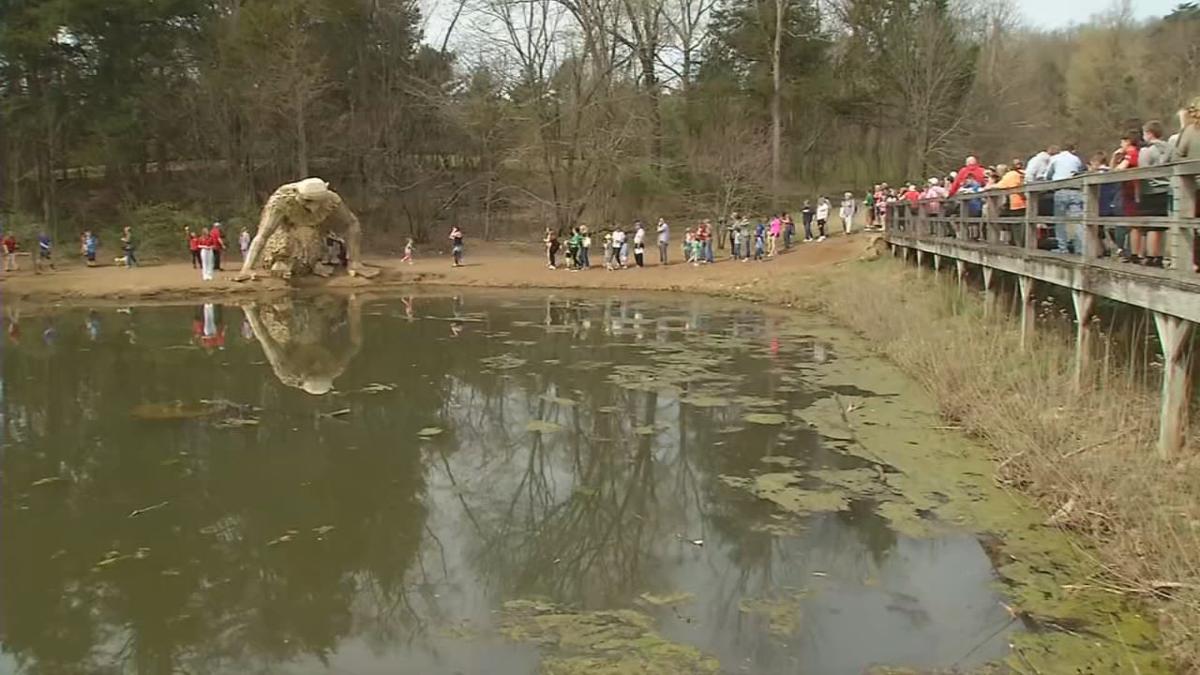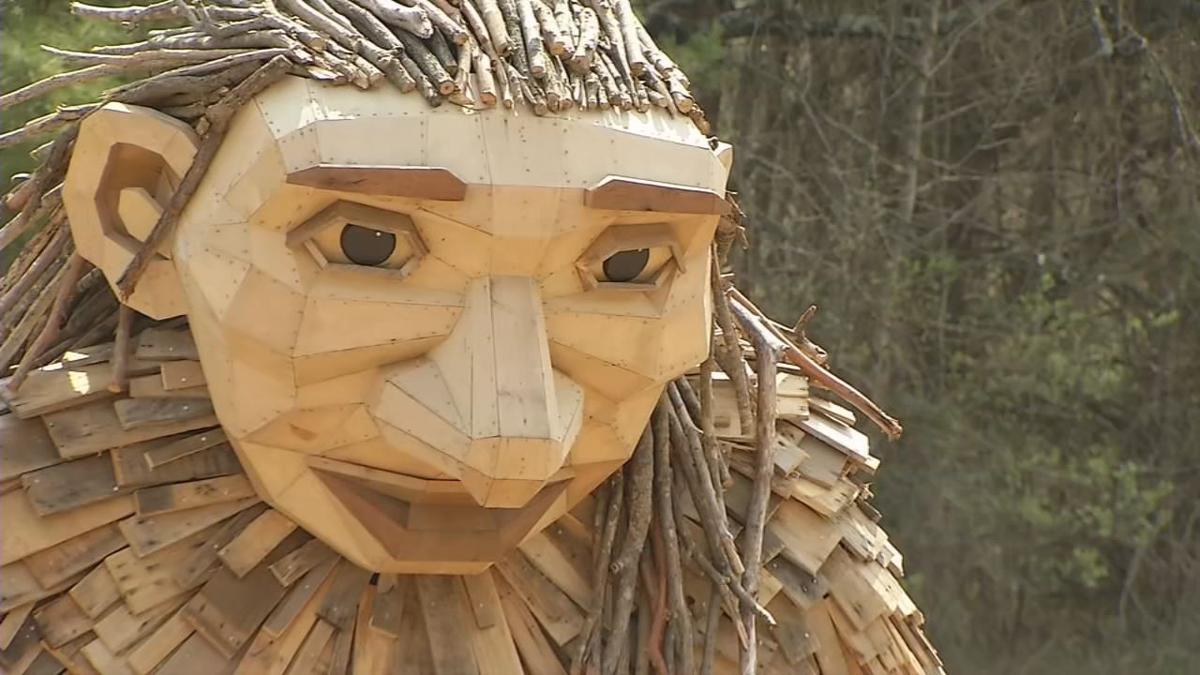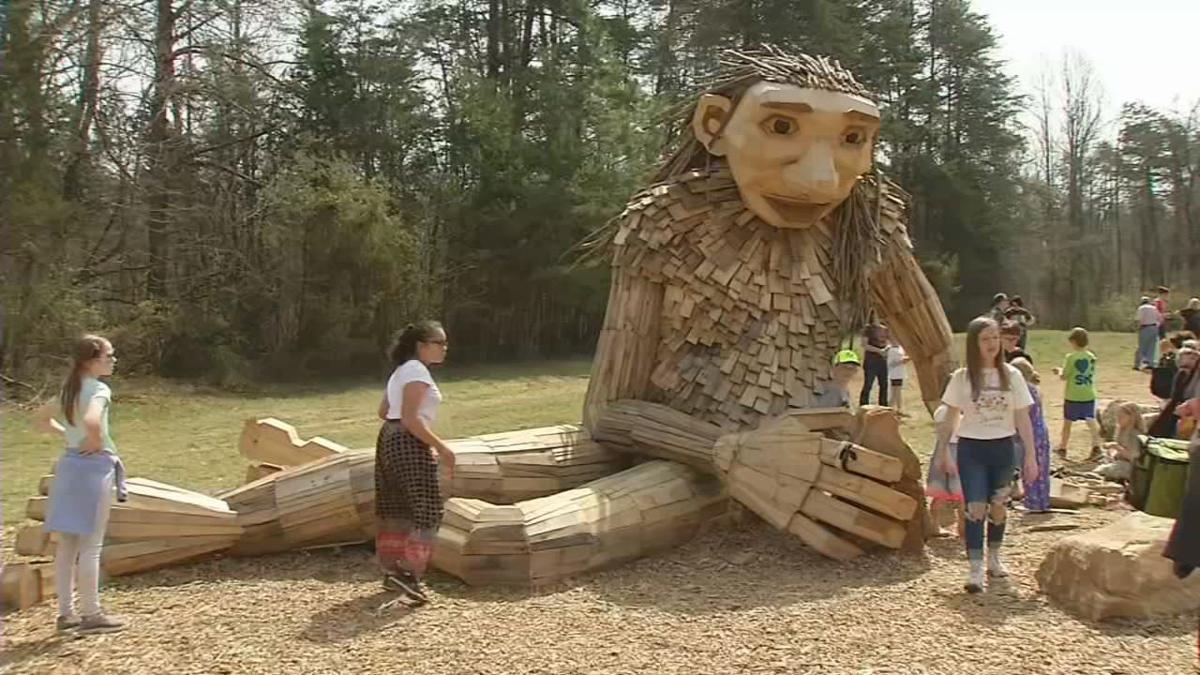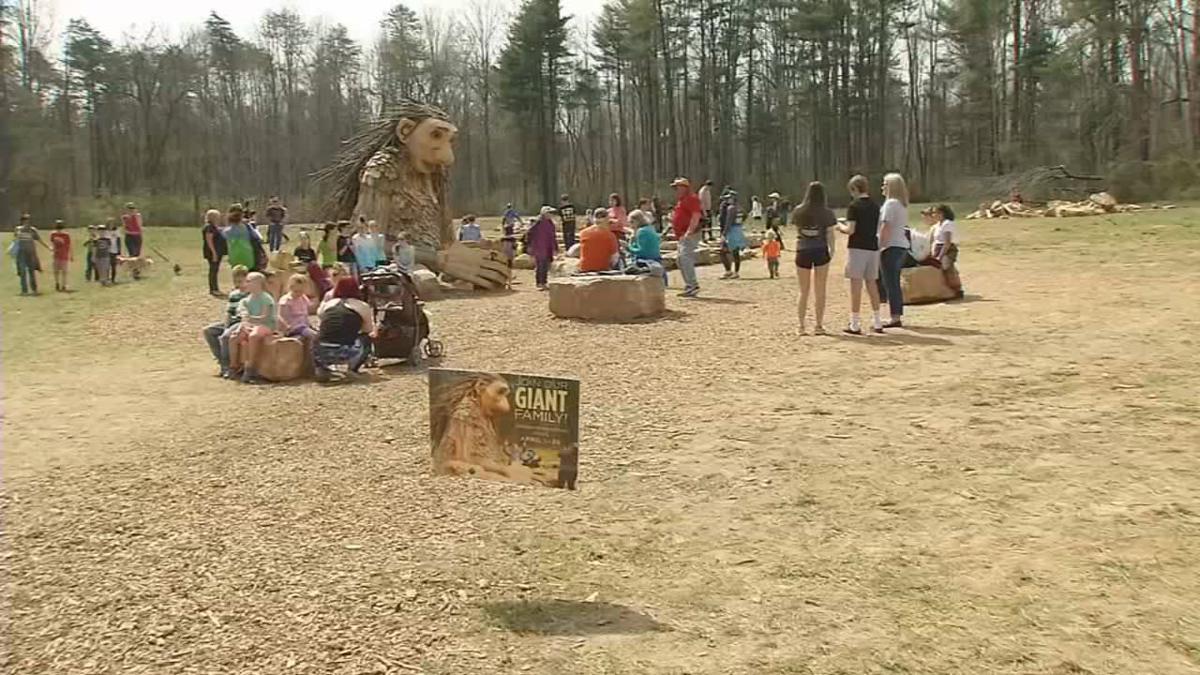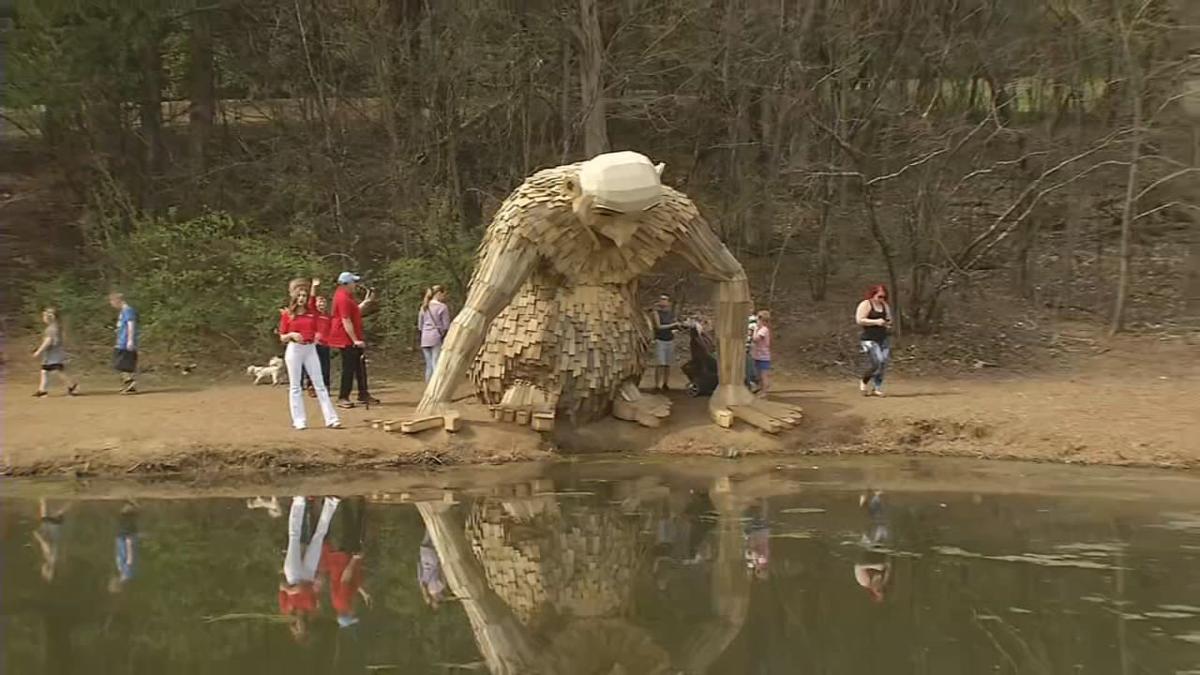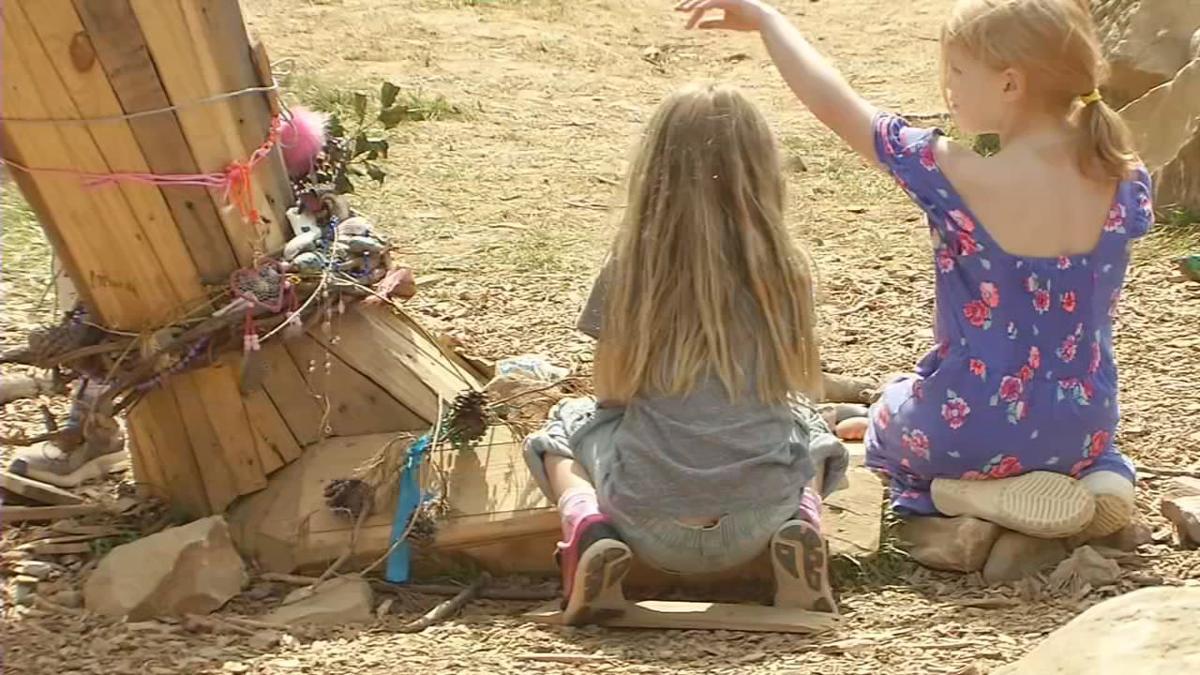 Officials say there have been more visitors these past few weeks than there have been in Bernheim's 90-year history. Park officials knew the exhibit would be popular but were caught off guard by the sheer number of people showing up.
At least 20,000 people explored the arboretum and research forest last March, but more than triple that number have visited since late March. On Wednesday alone, more than 7,000 people showed up, causing major traffic backups on the highway and nearby roads, so officials closed the park for about an hour to get the crowd under control.
Dambo posted a photo on Facebook saying the stones on her bracelet had been stolen by "little people," even though she'd only been sitting in the field for five days.
On Thursday, sixth grader Lena Natale waited in line for 20 minutes but said the photo with her new friend was worth every minute.
"I've never seen anything like it," she said.
Park officials recommend arriving before 10 a.m. or after 3:30 p.m. to avoid the largest crowds.
Admission is free on weekdays, but the price is $5 per car to see the trolls on the weekends. However, this weekend (April 6-7), park officials are asking for a suggested $10 donation to help maintain the popular family of giants and their 16,000-acre forest home.
Park officials say there's no need to hurry. The giants will be there for the next three years.
Bernheim Forest is located at 2075 Clermont Rd. in Clermont, Kentucky.