Source: WDRB
Updated: July 17, 2020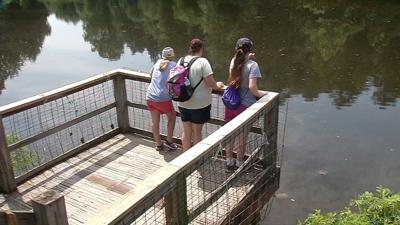 LOUISVILLE, Ky. (WDRB) — It's time to stop, smell the flowers and see the giants: Bernheim Forest will soon reopen to the general public.
On Monday, the public can begin making reservations to visit the park. It opens to the general public on July 27. All visitors must have a timed reservation in advance.
For more information on placing reservations, CLICK HERE.
The park is already open to members.
WDRB Photojournalist Dominik Fuhrman was there last week as people visited for the first time in months, a break that may have been good for the forest.