Source: The News-Enterprise
By Andrew Critchelow
July 9, 2020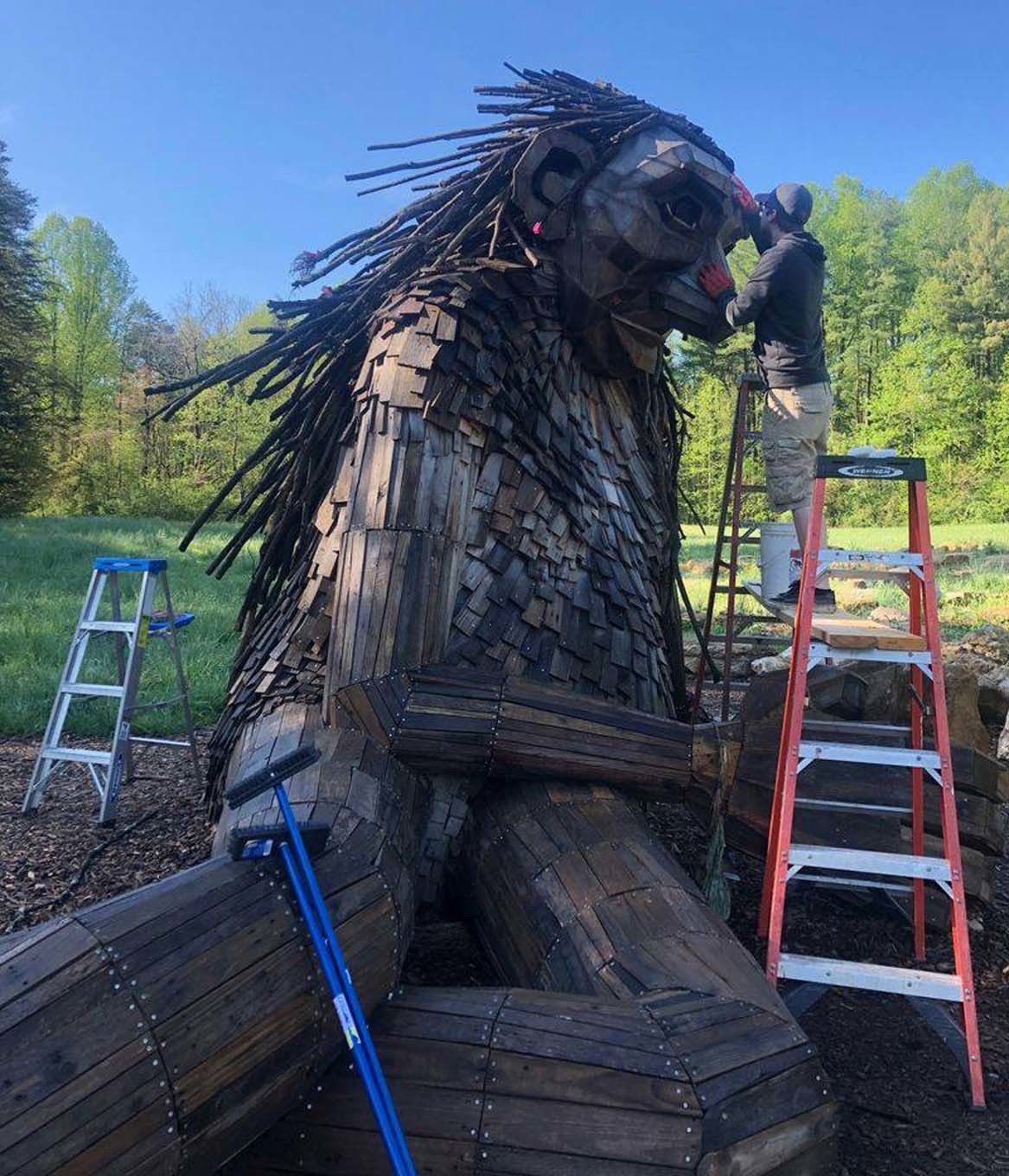 Bernheim Arboretum and Research Forest in Clermont is in the midst of its first phase of reopening, after months of being closed to the public. Bernheim members now can register to visit the nature preserve and registration will be available to the general public starting July 27.
Amy Landon, manager of communications and marketing for Bernheim, said a committee was established to plan the reopening and a timed-entry system was deemed an effective method in limiting crowds at the venue.
"The health and safety of our visitors, staff, volunteers and community were our first priority," she said.
Bernheim members now can register by visiting bernheim.org/reopening. A step-by-step guide to registering is available on the website.
Landon said all Bernheim memberships have been extended four months to reflect the forest's closure. She said new members can register to visit during the Membership Appreciation phase as well. Membership registration can be completed by going to bernheim.org/membership.
With reopening comes changes in access to certain areas of Bernheim. The Canopy Tree Walk and Fire Tower remain off-limits and the Forest Giants will only be able to view from a distance, Landon said. All buildings will remain closed for the time-being but portable restrooms and hand-washing stations will be available.
Though the visitor center currently is closed, a virtual visitor center is available online for questions, tips, maps and other services. The virtual visitor center is available at bernheim.org/virtual-visitor-center.
Like in previous years, the Millennium Trail and Elm Lick Loop will be closed when temperatures exceed 95 degrees, Landon said. When these trails are open, visitors must begin on them by 10 a.m. and 2 p.m. respectively.
To limit gatherings, there currently are no events or programs planned, Landon said.
While Bernheim was closed to the public, staff members stayed busy in the interim. Landon said staff have continued to remove invasive species from the forest and arboretum, have maintained landscaping efforts within the arboretum and edible garden and have cleaned and resealed the Forest Giants.
Bernheim has continued online educational programs amid closures and construction on a state-mandated emergency spillway on Bernheim's Lake Nevin was completed in the interim, Landon said.
"We were able to keep our entire staff employed throughout the closure, which was rare among nonprofits," she said. "We are grateful to our members and donors for making that possible."
For those who plan on visiting Bernheim, Landon said visitors should refrain from gathering in large groups, maintain proper social distancing from others and wear a mask when within 10 feet of fellow visitors and staff. She said visitors also should consider bringing along water as water fountains currently are off-limits.
"We are looking forward to having the people back," she said. "We can't wait to see visitors fully immersed in nature again."