Source: WDRB
August 30, 2019
By Jessica Bard
"They're such gorgeous art work," Bernheim Forest visitor, Nancy Mattingly said. "I was almost in disbelief."
Like many great works of art, they're promoting change. Bernheim Forest Communications and Marketing manager, Amy Landon, says their purpose is to attract people to the forest who otherwise may not have visited and connect them with nature.
Landon says they've caused attendance to increase 200 percent over the last year. She never expected the large crowds to last this long.
"Definitely no," she said. "We anticipated a little bump in attendance, but I don't know that we anticipated the large bump we had in attendance and just the sustaining visitation."
The giants are inflicting growing pains, though.
"They've increased traffic, parking needs, bathroom needs, all of those little logistical things that really make or break a visit."
I-65 can often become backed up with traffic. Just last weekend, Bernheim Forest hosted more than 6,000 people for its Connect event.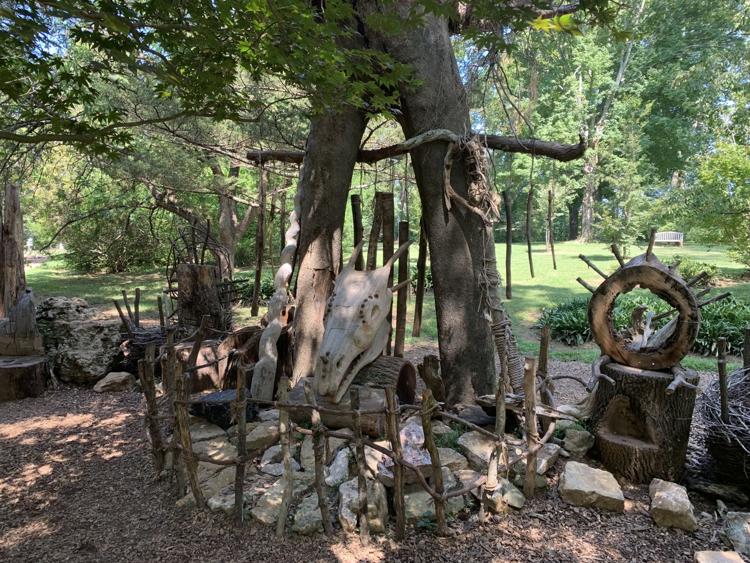 Landon says Bernheim officials weren't expecting such large crowds, and they weren't expecting what they call two major threats to the conservation land.
"We have these two threats facing Bernheim, the pipeline and the regional highway connector," Landon said.
LG&E proposed a Bullitt County Natural Gas Pipeline, and Kentucky is studying a possible bypass around Louisville. Both could pass straight through Bernheim.
Record breaking crowds are helping fund a fight. Annual membership passes range from $35 dollars to $25,000 dollars.
"I think once someone comes out here they'll be back again and again," Mattingly said.
The giant trolls are expected to live at Bernheim for three years.
Copyright 2019. WDRB Media. All rights reserved.