Source: WDRB
By Marcus Green
April 26, 2019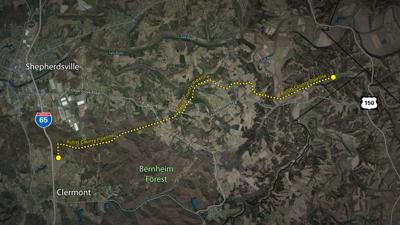 The Corps allowed WDRB News to observe the meeting, which it termed a "listening session" with members of the Friends of Cedar Grove, Bernheim Arboretum and Research Forest and others. Click here to see video.
The 12-mile Louisville Gas & Electric Co. gas transmission line would run between south of Mount Washington and Interstate 65, south of Shepherdsville, crossing land that Bernheim owns and passing beneath areas along Cedar Grove Road. It eventually would connect to existing distribution and transmission lines.
The forest organization's board of trustees voted in February to oppose the pipeline and deny an easement to the utility.
Among other things, Bernheim is concerned that the $39 million pipeline will disrupt a wildlife corridor it's planning and have "serious consequences" on nearby Cedar Creek, forest conservation director Andrew Berry told Corps officials.
The Bernheim land is not part of the forest south of Ky. 245, but rather among parcels to the north it has acquired in recent years in a bid to preserve habitat for bats and other wildlife.
Berry argued that a more comprehensive study on the pipeline's potential impacts is needed, possibly including a wide-ranging environmental impact statement.
"We just want to see this kind of slowed down and see each step thoughtfully considered," he said.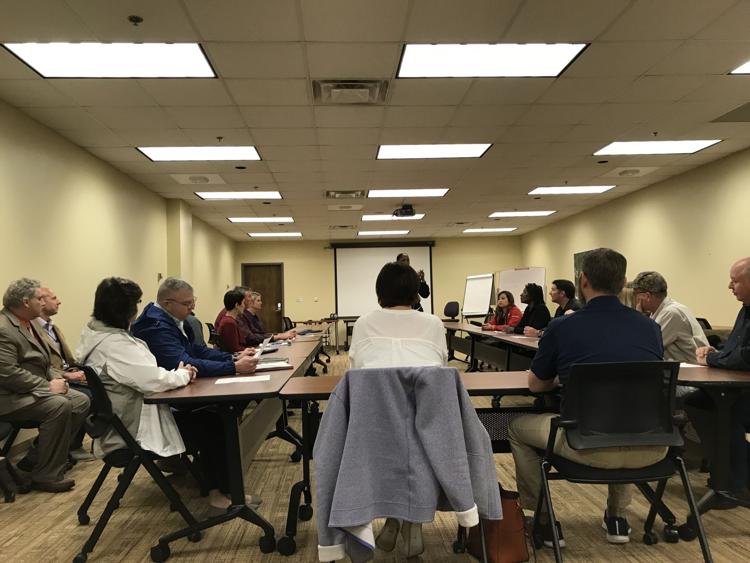 Kentucky's Public Service Commission approved the pipeline in June 2017 as part of a process that let LG&E keep the proposed route, studies and maps shielded from public view. The commission has noted that public input was allowed during deliberations on a broader rate increase case.
LG&E says it has acquired 85 percent of the easements for the line, or about nine miles of the 12-mile route, but it also needs additional approvals before construction can start. In February, the Louisville-based utility applied for permits from the Corps of Engineers and the Kentucky Division of Water.
The Corps is working with other agencies, including the U.S. Fish and Wildlife Service in a review of endangered or threatened species in the area, and Kentucky's state historic preservation officer. A spokeswoman for the Kentucky Tourism, Arts and Heritage Cabinet did not respond to a request this week for more information.
The Corps' focus is on ensuring that the pipeline meets the Clean Water Act as it crosses streams and other waters, the Louisville district's commander, Col. Antoinette Gant, told residents at the meeting.
In the nearly hourlong meeting, Gant explained to residents what her agency's role is in the permit process and at times urged them to work with other agencies.
"From the aperture of the Army Corps of Engineers," she said, "those things that are within our jurisdiction to take care of, we will take care of."