Source: WDRB
By Keith Kaiser
April 2, 2019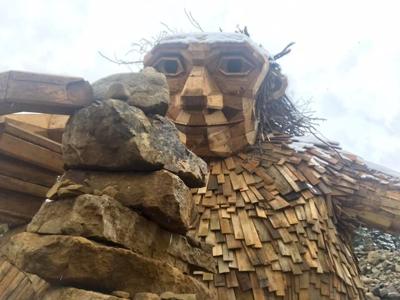 LOUISVILLE, Ky. (WDRB) — Bernheim Forest can keep the whole family busy during Spring Break this year with an Adventure Week, April 1-5.
Meet the new Forest Giants in a Giant Forest during Bernheim's Giant Spring Break Adventure Week.
Plus "on-your-own" hiking, fishing, picnicking, wildlife exploration and free play.
Hands-on Discovery Stations, featuring a variety of plant, animal, and nature activities will be set up daily during Spring Break between 11 a.m. – 3 p.m. at the Visitor Center.
Bernheim staff and Volunteer Naturalists will lead a guided nature hike through Bernheim's spring landscape each afternoon between 2 – 3 p.m. starting at the Visitor Center.
Enjoy a mid-week concert at the Visitor Center featuring Youth and Family Program Manager Mr. Dan, Wednesday, April 3, from 1 – 1:45 p.m.
Sing, dance, and rock out to songs that celebrate the plants and animals of Bernheim.
Spring Break Adventure Week is a no-cost event, though a $5 per car donation is suggested.
Registration is not required for individuals or families, but groups of six or more are advised to RSVP at least one day in advance.